about

what is MASieraad?
MASieraad is a private jewellery design education, initiated and founded by 4 Dutch jewellery-related people, Gijs Bakker, Ruudt Peters, Ted Noten and Liesbeth den Besten, that offers a two-years intensive master-program.

The school is not funded by a governmental or cultural organization, and therefore students pay a fee that is comparable to that of other private schools. MASieraad is hosted by PXL-MAD in Hasselt, Belgium, while regular inspirational visits to the Netherlands are part of the curriculum.

The Masterclass Program MASieraad H-A is an integrated program of the Master in Visual Arts specialization Jewellery Design, Gold and Silversmithing and post-graduate education. Successful completion of the Masterclass Program leads to a Master's degree in Visual Arts specialization, Jewellery Design, Gold and Silversmithing and a certificate MASieraad H-A

Lessons and workshops take place on PXL-MAD's state of the art premises, where students are offered access to various tools and techniques, including 3d printing, laser cutting, textile, film and printing.


for whom
The small-scale concentration of jewellery, and the relationship between people, their bodies and their environment, should arouse our participant's interest.

MASieraad H-A expects students to accept the challenge of critically questioning jewellery, both individually and while working in groups, and to think beyond the boundaries of jewellery.

MASieraad H-A expects students to understand the importance of explorations in interdisciplinary theoretical studies as an integral part of the Masterclass program.

All education is in English.


---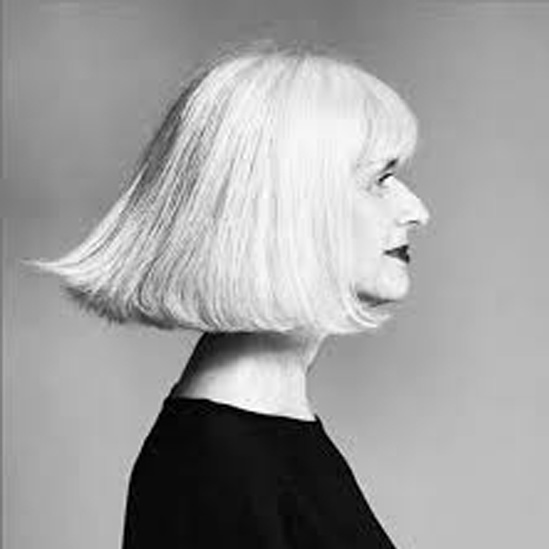 history
MASieraad is an initiative of three jewellery designers: Gijs Bakker, Ted Noten and Ruudt Peters, art historian Liesbeth den Besten, Liesbeth in't Hout who has a broad experience in (design) education and Leo Versteijlen, who works in urban development. In 2022 designer Aldo bakker joined MAsieraad as a teacher, and is the successor of Gijs Bakker.

The designers are exponents of different approaches to jewellery (industrial, conceptual and visual) and the group as a whole has a wealth of knowledge, experience and an extensive network.


---



Educational Program MASieraad H-A 2022-2023

The program consists of three parts: Studio, Context and Discourse.

Studio offers three intensive design workshops by each of the initiators and his partner-teacher. These three workshops will approach different subjects chosen by the initiator.

Discourse intertwines and combines the three studios throughout the year together. In Discourse, led by Liesbeth Den Besten & Alena Alexandrova, the emphasis lies in theoretical explorations, and reflection. It is a training in discussing and expressing ideas that create links between artistic practice and the humanities and social sciences. The outcome of Discourse is a written thesis based on a theme that will support the students final artistic project during the 2nd year. In the second semester of the first year the students start working on their thesis, they define a theme of interest, clarify their question, search for sources and begin with the writing process. It is concluded with a draft research article. In the 2nd year, before autumn break, the Master's thesis is completed.

Context is an accompanying program to inform and inspire. The academic year begins with a two-week introduction in Amsterdam, the Netherlands. This is followed by two weeks in which Hasselt and the surrounding area are explored. The remainder of the year involves connecting the curriculum with the interests of the students, e.g. small seminars, films, book reviews, studio visits, etc.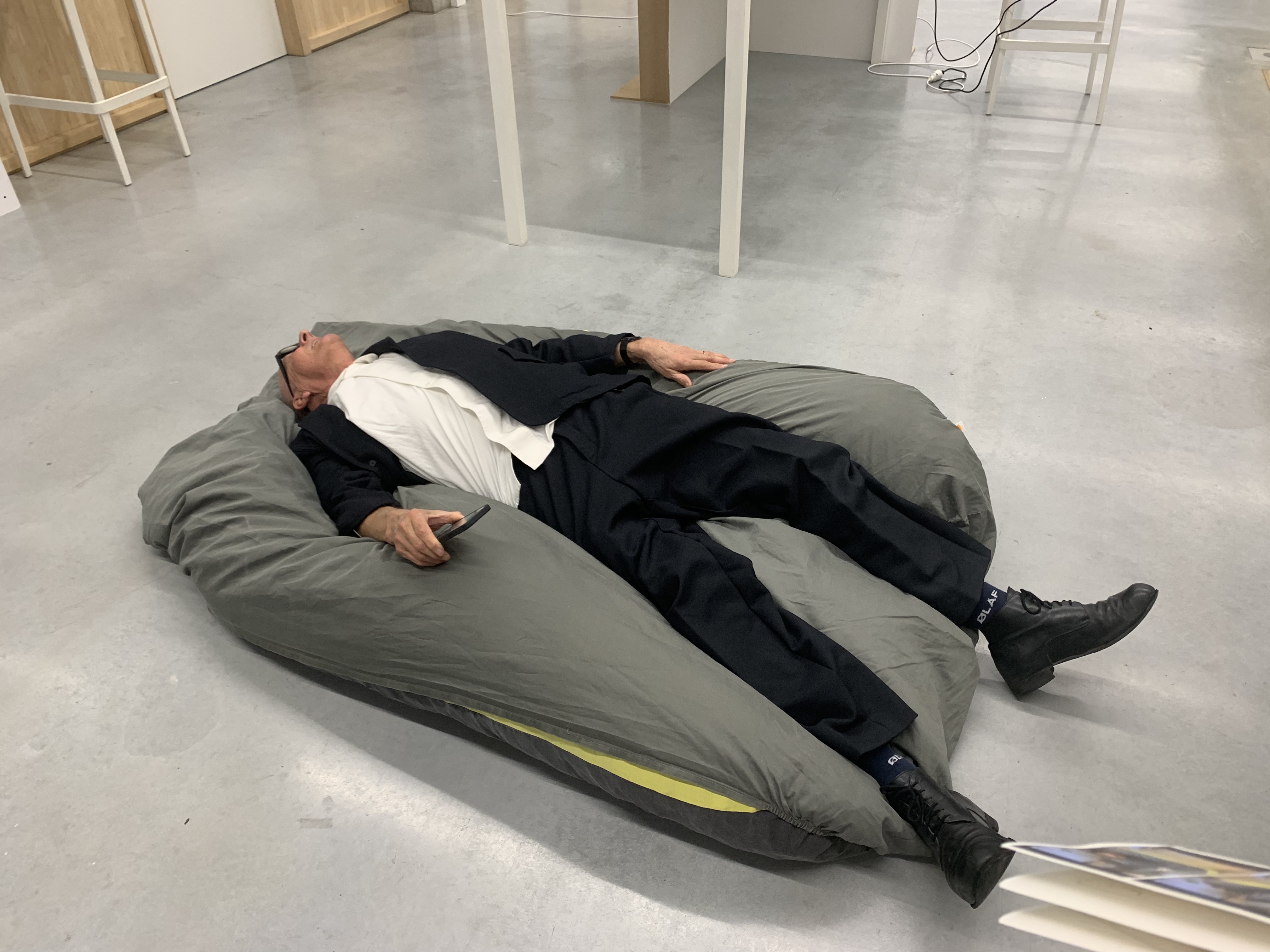 ---

The core teaching team consists of:
Aldo Bakker, Ruudt Peters & Estela Saez Vilanova, Ted Noten & Kalkidan Hoex, and Liesbeth den Besten & Alena Alexandrova.

Aldo Bakker
In Aldo's studio the students are guided into understanding their sources of inspiration and use that understanding to develop their own strong voices within the field of jewellery design. Each student brings in their cultural, social and political background, for instance by choosing research topics that are closely connected to that background. Step by step, each student learns how to appropriate the inspiration and translate it into a very personal project. The interwovenness of experimental research, critical reflection and making is crucial. For each phase of the project we ask the students to experiment with a great variety of materials and media, and execute each idea that pops up during the process. Apart from intensive feedback sessions by regular tutors, and apart from receiving making instructions, the students receive film lessons to teach them how to incorporate their projects into larger narratives, and they receive lectures on 'authorship', 'auto-ethnography', 'semiotics', and lectures on exemplary works by other practitioners.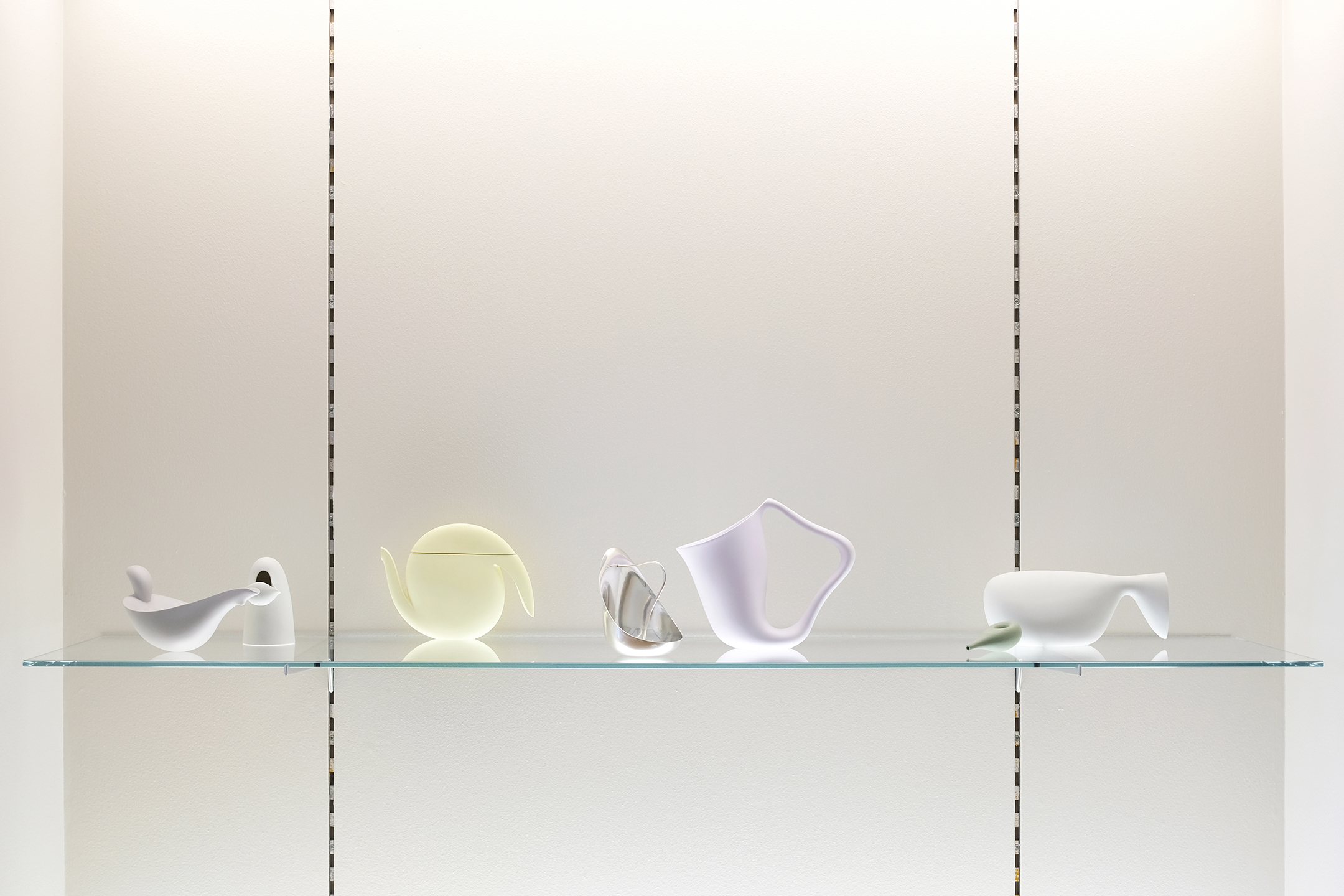 Ted Noten & Kalkidan Hoex
Ted & Kalkidan will give you a theme assignment to explore thoroughly throughout the workshop. Our workshop is aimed at social urgency and relevance. We will focus on the context. Solutional thinking and making are very important in our view. We will also focus on marketing strategy, and ways to learn how to position yourself as a designer in a diffuse market. Ted's 40-years' experience as a designer of jewelry, objects, and interactive situations, and Kalkidan's up to date approach, combining jewelry with fashion, music, hand drawn comics, illustration and film, and their various networks, will make it an ideal combination. Both Ted and Kalkidan take an interest in a multidisciplinary and collaborative approach, in a range of techniques, materials and aesthetics, and are interested in other ways beyond the usual circuit to present their work. Supplemented with lectures/workshops from "outside" there will be enough 'stach' (turbulence) to find/fall/develop your own identity as an artist.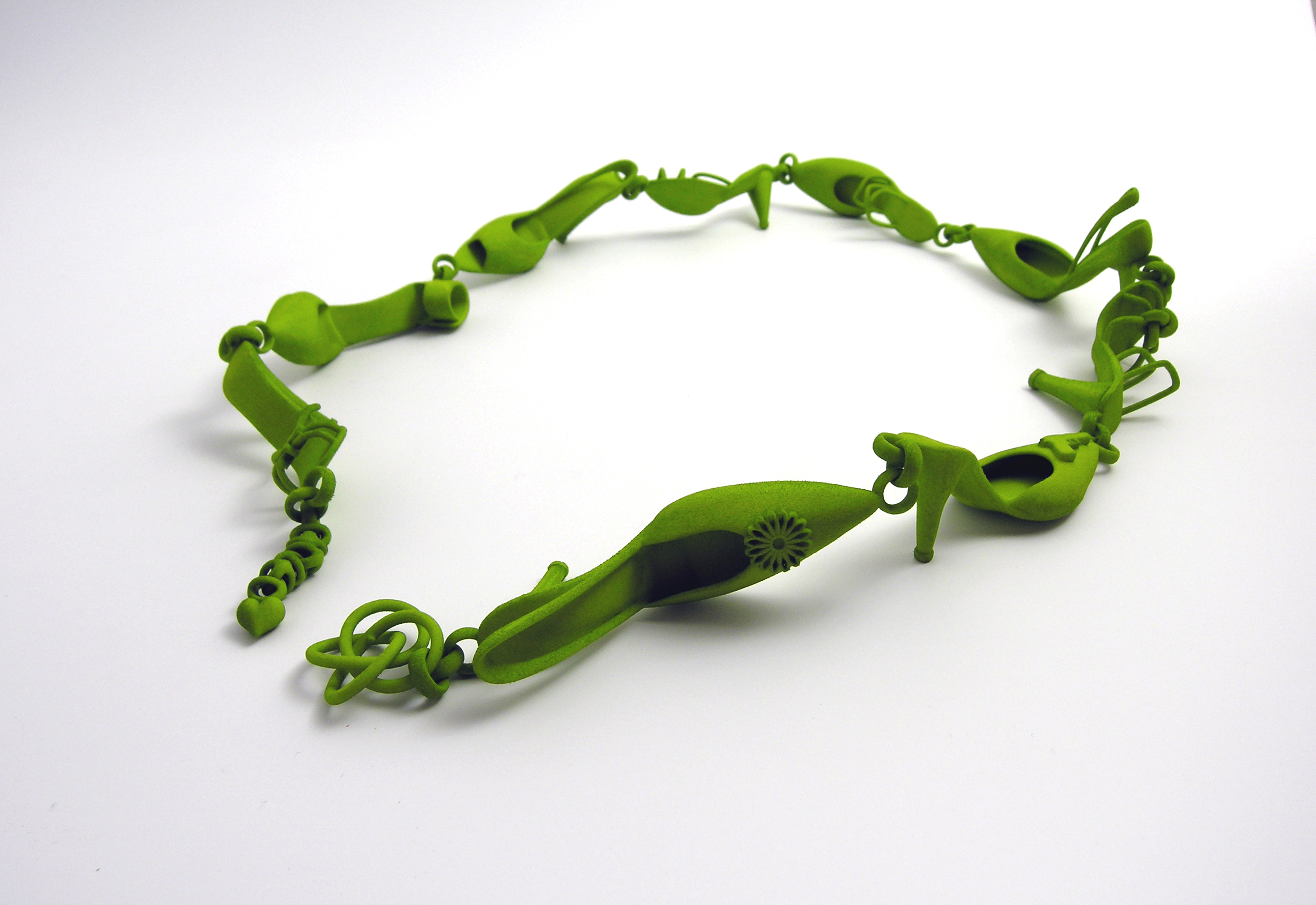 Ruudt Peters & Estela Saez
The educational approach of Ruudt and Estela moves like a spiritual journey questioning the meanings of life and existence.. By making objects operating on an emotional level, numerous developments arise from individual choices and decisions. The use of materials and technologies, concepts and concerns, that are part of our present time, make us interpret the 'Zeitgeist' (the spirit of the present) in our creations. The process is more important than the end result, emphasis is placed on making and repetition, to disable the rational brain and connect to the subconscious. Students will revisit the process of making with a balanced knowledge of the conscious & unconscious, in effort to combine them both. With plenty of individual and collaborative praxis, critical thinking and self-expression. In their approach Ruudt and Estella do not shy away from confrontation, supporting the student in translating the personal into a universal (but distinctive) language.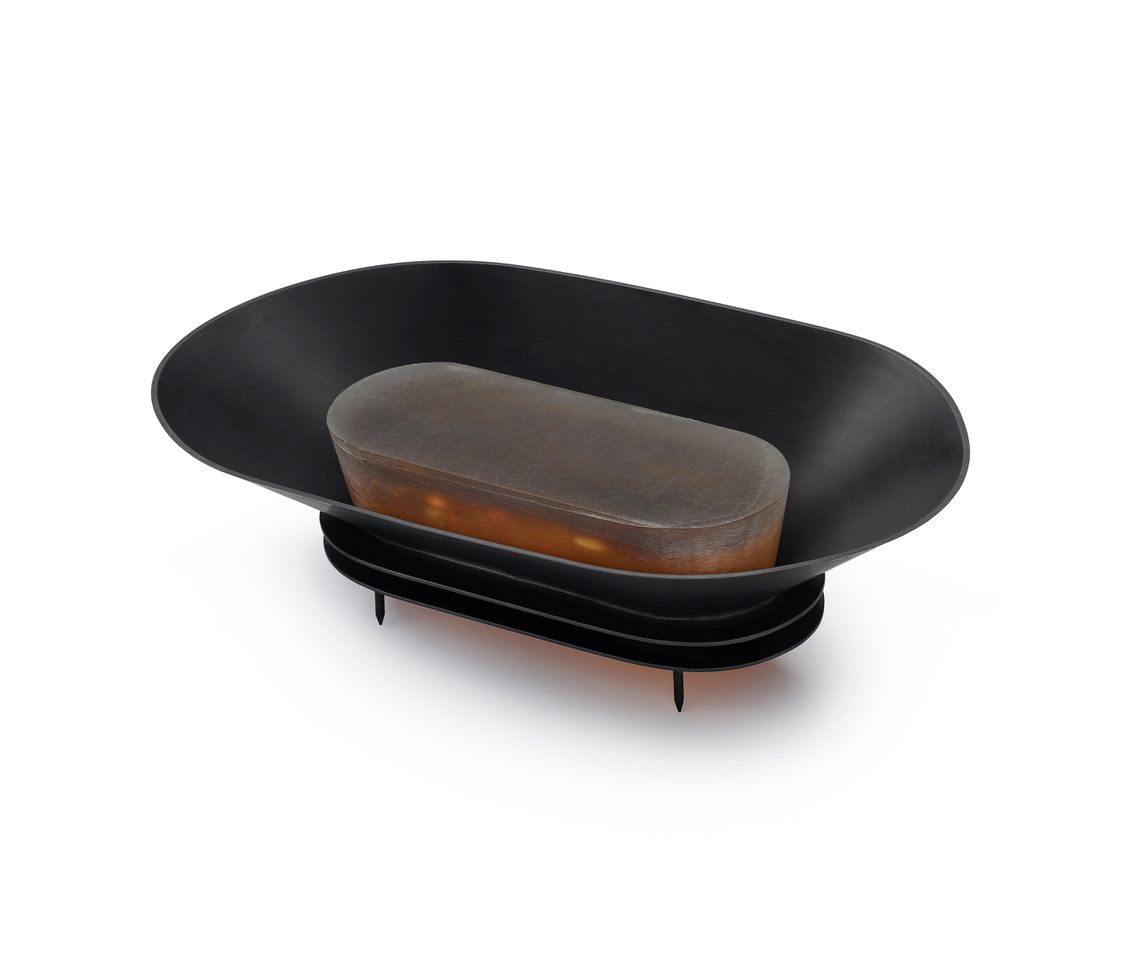 ---
teachers
Liesbeth den Besten
Independent art historian Liesbeth den Besten works in the field of craft and design, especially contemporary jewellery, as a researcher, writer, and lecturer.

She lectures Jewellery History at Sint-Lucas, Antwerp. She is an Advisory Board member of the Journal of Jewellery Research. She contributes to AJF, SNAG Metalsmith, and the Journal of Modern Craft, and is the author of On Jewellery, A Compendium of International Contemporary Art Jewellery (Arnoldsche, 2011).


Photo credits: Miecke Oosterman

Aldo Bakker
Aldo Bakker (1971) is an internationally acclaimed artist of objects and products in various materials and techniques. He is self-taught and works in close collaboration with various craftsmen and manufacturers.

From early on in his career he has produced works in which his exquisite use of shape, material and colour is balanced with an almost disturbing tenacity in the way these pitchers, bowls, spoons, stools and tables defy everyday perceptions about the relationship between man and object. Or more precisely: the relationship between object and man.

Aldo's work is regularly exhibited around the world and his work has been included in several museums, including MoMa and Cooper Hewitt in NY, Stedelijk Museum Amsterdam, Kunstmuseum Den Haag, Boijmans in Rotterdam, Mudac in Lausanne and CID in Hornu/Belgium.

Ruudt Peters
Ruudt Peters (1950), a pioneering Dutch jewellery artist, challenged traditional definitions of adornment by pushing the boundaries of context, wearability, materials and presentation.

Peters has exerted a strong influence on the development of contemporary jewellery as artist and professor at some universities in Europe, Rietveld Academie- Amsterdam, Konstfack- Stockholm, Alchimia- Firenze. Since 2001 Peters attracts international artists / students to his Summer School in the Netherlands, where he teaches week-long intensive workshops.


Ted Noten
Ted Noten's designs act as a critique on contemporary life and on the history of jewellery, as well as on the wider context of product design. The underlying, recurring, theme of his work is to challenge convention and processes of habituation, the familiar and the unusual.

His oeuvre gains in depth from his idiosyncratic response to the apparent familiarity of our daily surroundings. By lifting symbols from their everyday surroundings and placing them in a new context, he doesn't so much query the symbol itself as our perception of it.

Ted Noten looks for fixed meanings in the banal and the cultivated. He debunks their essence, then reinvents them back into reality. In affecting and infecting symbolic values he actually reveals their unmistakable intangibility.



Photo credits: Dik Nicolai

Leo Versteijlen
Leo is trained as an architect but made a career in real estate development. He has grown in the course of his career to a highly experienced principal for complex urban development projects. He combines strong conceptual skills, creativity and a passion for beauty with highly developed powers of analysis, administrative experience and business instinct. He is co-owner and Director of SITE, a consultancy office specialized in urban development strategies.





Alena Alexandrova
Alena is a writer, theorist and educator based in Amsterdam. She teaches at the Fine Arts and Photography departments, Gerrit Rietveld Academy, Amsterdam.

She has published numerous texts in academic and artistic contexts, and regularly contributes to art publications and catalogues. Her writing practice probes the modulation of theory into speculative forms and fiction, and has an ongoing series of reading performances. She is the author of Breaking Resemblance (Fordham University Press, 2017) and the co-editor of a volume on the work of Jean-Luc Nancy. She curated exhibitions and symposia in Amsterdam and Paris. She holds a PhD from the University of Amsterdam.


Kalkidan Hoex
Kalkidan is a jewellery designer exploring the meaning of identity as posited through current trends and style.

In her multi-disciplinary work Hoex examines the pervasive feeling of living between two worlds that has followed her for most of her life as a Ethiopian adopted and raised in Netherlands.

Her work speaks directly to those she considers a part of her own identity: youth of mixed descent, who were adopted out of their country or origin or had to flee with their families from their birthplace. As a person and an artist, she values how jewelry can communicate with us. For her being interdisciplinary gives her the ability to tell ones story different ways.


Estela Saez

A
Catalan
maker and educator. Educated at Massana School in Barcelona, she received the Massana Award in 2001. Later, she became the studio assistant of Professor Ruudt Peters in Amsterdam and she still collaborates with the artist up until today.
Her
works
have been
exhibited
since 1996 in galleries and museums around the world. In 2006 she won the Talente
Prize
Munich.
Her works include colourful fabric bladders, suspended below or above black metal containers, or fragile prosthetic scaffolds made of cardboard, and although occasionally wearable, her creations pay scant notice to the body: they derive their evocative power from their distance to the ground, not the skin. Yet, while sculptural, her repertoire of shapes continues to be homebound and proportionate to the hand:
Saez belongs to a relatively small group of makers whose practice is guided by the dual nature of contemporary jewelry, at once sculptural and wearable.
Josefine Mass
Josefine is a trained goldsmith and jewellery designer with passion for craftsmanship that she combines with her skills of Arts and culture management.

The Finnish born multitasker has built up experiences in various culture and arts fields from auction houses, artist ateliers to running her own jewellery brand called Mass Lee.

As the programme coordinator for the MASieraad H-A, she is the primary contact point for the MASieraad students.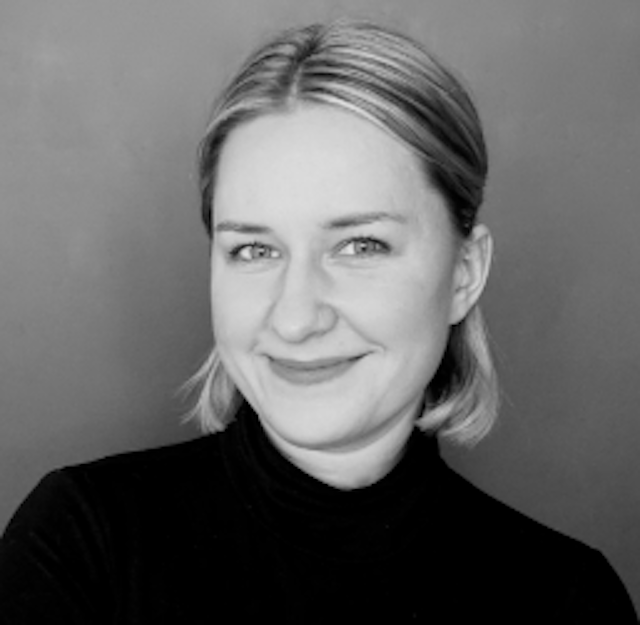 Webdesign by: LNDWstudio built with Cargosite
Logo design by: Irma Boom