About us



MASieraad is an initiative of three jewellery designers: Gijs Bakker, Ted Noten and Ruudt Peters, art historian Liesbeth den Besten, Liesbeth in't Hout who has a broad experience in (design) education and Leo Versteijlen, who works in urban development. In 2022 designer Aldo bakker joined MAsieraad as a teacher, and is the successor of Gijs Bakker. The designers are exponents of different approaches to jewellery (industrial, conceptual and visual) and the group as a whole has a wealth of knowledge, experience and an extensive network.





Liesbeth den Besten
Independent art historian Liesbeth den Besten works in the field of craft and design, especially contemporary jewellery, as a researcher, writer, and lecturer. She lectures Jewellery History at Sint-Lucas, Antwerp. She is an Advisory Board member of the Journal of Jewellery Research. She contributes to AJF, SNAG Metalsmith, and the Journal of Modern Craft, and is the author of On Jewellery, A Compendium of International Contemporary Art Jewellery (Arnoldsche, 2011).


Photo credits: Miecke Oosterman

Aldo Bakker
Aldo Bakker (1971) is an internationally acclaimed designer of objects and products in various materials and techniques.

The self-taught designer works in close collaboration with various craftsmen and manufacturers. His work is represented by Carpenters Workshop Gallery (NY/Paris/London/LA), Karakter (Copenhagen), Thomas Eyck (NL), J.Hill's Standard (Ireland), Lobmeyr (Vienna), among others.

Aldo's work is regularly exhibited around the world and his work has been included in several museums, including MoMa and Cooper Hewitt in NY, Stedelijk Museum Amsterdam, Kunstmuseum Den Haag, Boijmans in Rotterdam, Mudac in Lausanne and CID in Hornu/Belgium. He won several international design awards. He taught at the Design Academy Eindhoven from 2002 to 2016.



Ruudt Peters
Ruudt Peters (1950), a pioneering Dutch jewellery artist, challenged traditional definitions of adornment by pushing the boundaries of context, wearability, materials and presentation.
Peters has exerted a strong influence on the development of contemporary jewellery as artist and professor at some universities in Europe, Rietveld Academie- Amsterdam, Konstfack- Stockholm, Alchimia- Firenze. Since 2001 Peters attracts international artists / students to his Summer School in the Netherlands, where he teaches week-long intensive workshops.





Ted Noten
Ted Noten's designs act as a critique on contemporary life and on the history of jewellery, as well as on the wider context of product design. The underlying, recurring, theme of his work is to challenge convention and processes of habituation, the familiar and the unusual.
His oeuvre gains in depth from his idiosyncratic response to the apparent familiarity of our daily surroundings. By lifting symbols from their everyday surroundings and placing them in a new context, he doesn't so much query the symbol itself as our perception of it. Ted Noten looks for fixed meanings in the banal and the cultivated. He debunks their essence, then reinvents them back into reality. In affecting and infecting symbolic values he actually reveals their unmistakable intangibility.


Photo credits: Dik Nicolai

Leo Versteijlen
Leo is trained as an architect but made a career in real estate development. He has grown in the course of his career to a highly experienced principal for complex urban development projects. He combines strong conceptual skills, creativity and a passion for beauty with highly developed powers of analysis, administrative experience and business instinct. He is co-owner and Director of SITE, a consultancy office specialized in urban development strategies.





Alena Alexandrova
Alena is a writer, theorist and educator based in Amsterdam. She teaches at the Fine Arts and Photography departments, Gerrit Rietveld Academy, Amsterdam. She has published numerous texts in academic and artistic contexts, and regularly contributes to art publications and catalogues. Her writing practice probes the modulation of theory into speculative forms and fiction, and has an ongoing series of reading performances. She is the author of Breaking Resemblance (Fordham University Press, 2017) and the co-editor of a volume on the work of Jean-Luc Nancy. She curated exhibitions and symposia in Amsterdam and Paris. She holds a PhD from the University of Amsterdam.


Louise Schouwenberg
Louise is a visual artist with a primary focus currently beeing on art and design theory. Schouwenberg has curated exhibitions on the cutting edge of art and design and has worked as adviser for many organisations. She regularly writes for international art and design magazines and has contributed to a range of books. Prior Louise has had a vast experience in education as a head of the Masters programme Contextual Design at Design Academy Eindhoven before joining MASieraad team.


Kalkidan Hoex
Kalkidan is a jewellery designer exploring the meaning of identity as posited through current trends and style. In her multi-disciplinary work Hoex examines the pervasive feeling of living between two worlds that has followed her for most of her life as a Ethiopian adopted and raised in Netherlands. Her work speaks directly to those she considers a part of her own identity: youth of mixed descent, who were adopted out of their country or origin or had to flee with their families from their birthplace. As a person and an artist, she values how jewelry can communicate with us. For her being interdisciplinary gives her the ability to tell ones story different ways.




Estela Saez

A
Catalan
maker and educator. Saez's oeuvre spans the last twenty years. Educated at Massana School in Barcelona, she received the Massana Award in 2001. Later, she became the studio assistant of Professor Ruudt Peters in Amsterdam and she still collaborates with the artist up until today. Her
works
have been
exhibited
since 1996 in galleries and museums around the world and she received various incentive grants to promote her personal work. Saez won the Talente
Prize
Munich in 2006. Her pieces are
published
in different magazines, catalogues and specialised books of jewelry as well as other disciplines. She completed her Master of Arts at The University of Trier, Idar Oberstein, Germany in 2010 and continued to be based in The Netherlands until 2012, developing her own art-projects. Her works include colourful fabric bladders, suspended below or above black metal containers, or fragile prosthetic scaffolds made of cardboard, and although occasionally wearable, her creations pay scant notice to the body: they derive their evocative power from their distance to the ground, not the skin. Yet, while sculptural, her repertoire of shapes continues to be homebound and proportionate to the hand: Saez belongs to a relatively small group of makers whose practice is guided by the dual nature of contemporary jewelry, at once sculptural and wearable.
Josefine Mass
Josefine is a trained goldsmith and jewellery designer with passion for craftsmanship that she combines with her skills of Arts and culture management. The Finnish born multitasker has built up experiences in various culture and arts fields from auction houses, artist ateliers to running her own jewellery brand called Mass Lee. As the programme coordinator for the MASieraad H-A, she is the primary contact point for the MASieraad students.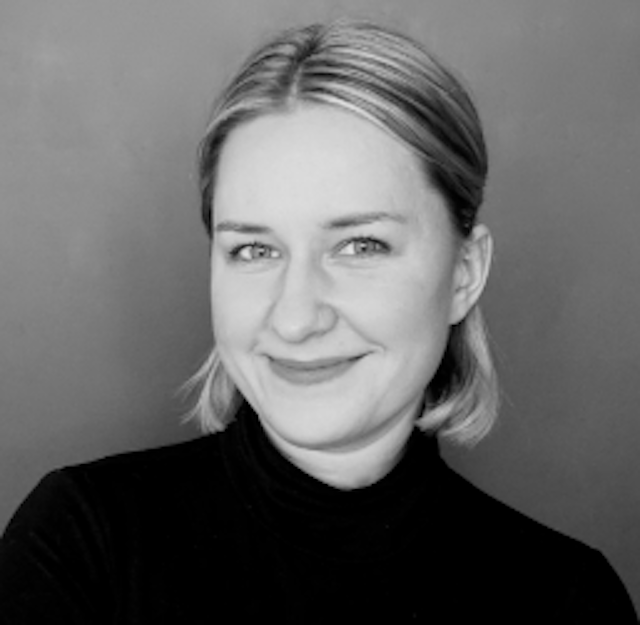 Webdesign by: LNDWstudio built with Cargosite
Logo design by: Irma Boom